DESIGN AND DISTRIBUTION – THE COUNTDOWN IS ON.
Published on Apr 08, 2020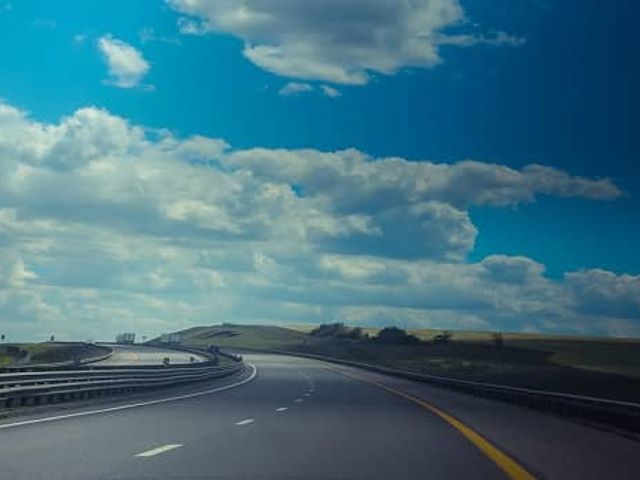 Design and Distribution Obligations (DDO) will be imposed from 5 October 2021. While a number of legislative reforms have been delayed due to the disruption from the global Covid-19 pandemic, this legislation has been passed and may not be delayed.
Business may have slowed down, but that may be a blessing in disguise – there's just over 16 months for the industry to become compliant with the new DDO regime, and we expect that product issuers and product distributors will need every minute of it.
What is DDO?
In April last year, the government passed legislation implementing the DDO regime. The purpose of the DDO is to ensure that consumers are not at risk of purchasing products that are inappropriate for their needs, financial situation, and objectives.
To achieve this, the DDO imposes separate obligations on both product issuers and product distributors, relating to the design of the product and its subsequent distribution to retail consumers.
The next few months will be uncertain, but what is clear is that when everyone recovers, consumers will still need quality insurance products that are tailored for their needs. So how can you use the coming months to prepare for these changes?
Step One – Conduct an inventory of affected products
The first step for you, either as a product issuer (i.e. insurers and underwriting agencies) or a product distributor (i.e. authorised representatives and general insurance distributors) is to review the general insurance products you offer and confirm whether the DDO will actually apply.
The regime applies to any general insurance product that requires a Product Disclosure Statement (PDS) and which is in existence as at 5 October 2021, or created after this date. This analysis may result in a decision about whether to maintain the current number of affected products or reduce the products you intend to offer in 2021.
Step Two – Work out your obligations and begin your project plan
Separate parts of the DDO regime apply to product issuers and product distributors.
A Target Market Determination (TMD) must be prepared for each affected product. The person who is responsible for preparing the PDS should prepare the TMD (generally this will be the insurer or an underwriting agency who is the product issuer). TMDs need to have certain information about the product but importantly they must identify the target market for the product.
Product issuers must ensure that:
the TMD is easily available to the public and product distributors, free of charge;
they can take reasonable steps to ensure that affected products are distributed in accordance with the TMD, including when it is sold through a distributor;
they can take reasonable steps to comply with the TMD;
the TMD remains appropriate and they take any necessary actions when a review trigger has occurred;
they can keep complete and accurate records of their decisions (and reasons for their decisions) for:
(i) all TMDs for the affected products;

(ii) review triggers;

(iii) review periods;

(iv) the content and distribution requirements for each TMD; and
they can and do report significant dealings to ASIC.
Product distributors are required to:
not distribute an affected product unless they reasonably believe that a TMD exists for that product (or one is not required);
distribute an affected product in compliance with its TMD;
keep complete and accurate records of certain information, including complaints and sale outcomes;
provide any necessary information to product issuers by the relevant timeframe; and
report significant dealings in a product which are inconsistent with the TMD to the product issuer.
Step Three – Map out, test and implement your product governance framework
Beyond drafting a TMD, issuers and distributors will have to work together to build out the technology and other systems (including record-keeping) to communicate and report to each other and to monitor whether sales are in compliance with the TMD or not.
Product issuers and product distributors have just over 16 months to plan and to develop a 'product governance framework'. A 'product governance framework' is ASIC's term for the systems, processes, procedures and arrangements that a product issuer and product distributor need to comply with the DDO regime.
For product issuers, this will include:
communicating information to product distributors;
developing and delivering training for staff (of both product issuers and product distributors);
monitoring and supervising product distributors' compliance with TMDs;
creating a review calendar;
periodically reviewing TMDs;
monitoring the occurrence of review triggers; and
recording all decisions in relation to TMDs.
For product distributors, this will include:
reviewing TMDs and understanding their obligations;
reviewing their distribution channels to confirm that they are compliant;
collecting and recording relevant information; and
communicating information to product issuers.
As part of this, product issuers and product distributors will also need to:
vary their agreements to incorporate the necessary provisions for both parties to comply with their DDO;
review their websites, promotional material and online sales platforms; and
confirm whether their IT systems can help facilitate compliance with the policies and procedures required for the DDO regime.
In this digital (and remote working) world, many product issuers and product distributors will have systems in place to supply information and documents to consumers electronically (e.g. using email delivery, hosting documents on your website or customer access to an online portal) and to sell the products. Product issuers and product distributors should review these systems to identify whether they can be adapted to support the compliance requirements for DDO.
Take action as early as you can
There's a lot to be done and less time than you might think. Our DDO Whitepaper is available here and contains more guidance on what the DDO regime means for you and how to prepare for it.
We can work with you to provide a detailed and customised roadmap that will help you understand the relevant requirements and project manage your DDO project. Get in touch – we'd be happy to help.
April 2020