CHAMBERS AND PARTNERS RECOGNISES THE FOLD LEGAL IN THE 2022 ASIA-PACIFIC GUIDE
Published on Dec 22, 2021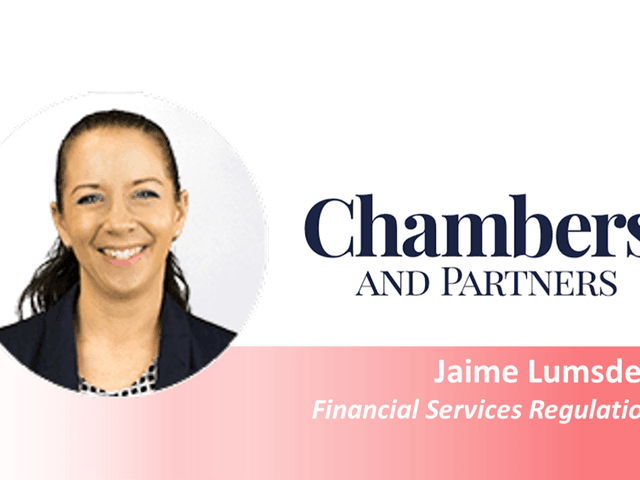 The Fold Legal is delighted to share that leading independent legal services publication Chambers and Partners has recognised the firm in its Asia-Pacific 2022 Guide.
The Fold Legal has ranked in Band 4 for the third year running for Financial Services Regulation – Australia. Clients recognised our dedication and innovative approach, noting that "The Fold Legal take the time to understand our business and operations" and, "having that understanding makes it easier for us to work together to reach suitable outcomes which are compliant and commercial." Clients also highlighted our commitment to providing an unparalleled client service, saying our strengths lie in being "highly responsive and provid[ing] pragmatic, tailored advice." Click here for more details.
Our Partner, Jaime Lumsden, was ranked for the second year in a row as a Band 4 practitioner. Recognised for providing a seamless and exceptional service offering, clients noted, "Her strength is her communication, she takes the time to ensure that all stakeholders understand her advice." Click here for full details.
We are thrilled to have received these recognitions from this leading and respected legal publication.
To read our full Chambers review, click here.