5,000 REASONS WHY YOU SHOULD TRUST YOUR MORTGAGE BROKER.
Published on Mar 17, 2020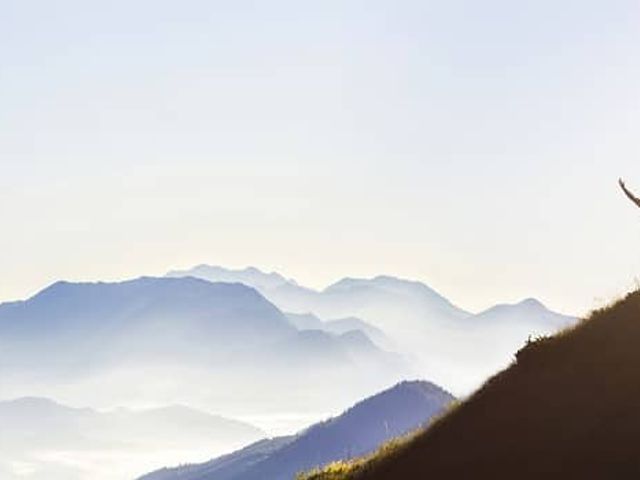 Mortgage brokers must meet the best interests duty from 1 July 2020 or risk a fine of 5,000 penalty units or $1.05 million.This means you must show you have your client's best interests at heart.
Who is a mortgage broker?
A mortgage broker:
is either a licensee or credit representative;
carries on a business of credit assistance in relation to credit contracts secured over real property;
offers these credit contracts for more than one credit provider; and
does not perform the obligations or exercise the rights of a credit provider.
Essentially, they offer credit products from more than one provider to individuals purchasing a home, investment or commercial property.
From 1 July, mortgage brokers must act in the best interests of their client. This means they must put their client's interests above their own.
How do I act in my client's best interests?
Mortgage brokers haven't been given the benefit of a "safe harbour" test – that means there are no steps you can follow to make sure you definitely meet your best interests duty. Instead, you'll need to decide what actions to take for each individual client.
However, ASIC's draft guidance identifies some things you can do:
1. Gather information

To determine what your client's best interests are you must ask them questions about their needs and personal situation. As you find out more about your client, you may find that the credit assistance they need changes.

If you don't get all the information you need, you may not be able to act in their best interests and therefore shouldn't act for them.
2. Make an individual assessment
When making an individual assessment of your client's needs and best interests, you should consider:
their objectives;
their priorities and preferences for different products and providers;
their personal circumstances and financial situation and if these may change in the reasonably foreseeable future;
whether the loan has features that meet their needs and requirements;
if any features of the loan are inconsistent with or are unnecessary to meet their needs and requirements;
if they have multiple needs, the relative importance of these;
if some of their needs or objectives are inconsistent, how you will resolve this conflict;
the term and structure of the loan compared to their needs;
the lender's credit policy and risk appetite;
the interest rate, fees and charges;
their understanding of the product; and
if switching products, is it in their best interests.
You should also consider whether you have access to the products, ability or expertise to make recommendations that meet your client's requirements.
3. Consider cost
You must consider the cost of the product you're recommending to a client but it is not the sole, or even in some cases, the most important factor. However, failure to consider it at all will be a breach. For example:
If you recommend a loan that costs more than another that would meet their needs, you must support your recommendation with strong evidence as to why they needed that loan.
Don't just consider the interest rate or comparison rate. Consider other features, like an offset account, that may give the client substantial savings and make the loan cheaper or otherwise meet their needs.
When refinancing, consider if the costs of refinancing exceed the cost savings of the new loan.
4. Consider other factors and product features
In your overall assessment, consider non-cost features as well. This includes features that may:
realistically offer the client a net benefit; and
be irrelevant to the consumer. For example, a fixed rate loan may not be suitable if it has a substantial break fee and the client wants flexibility. Similarly, offset accounts may offer limited benefits to a client who doesn't have large account balances.
In some situations, non-cost factors will be highly relevant. For example, if the loan is approved quickly for a time-sensitive transaction. In cases like this, ASIC will expect you to substantiate your reasons.
5. Present your recommendations
Once you've assessed which options are in your client's best interests, you must explain it to them. It is helpful to do this by presenting them with a shortlist and one recommended option. ASIC's view is that you should always present more than one option, but sometimes this isn't possible, such as where the client is credit-impaired and has limited choices.
When presenting your recommendations:
clearly articulate how your recommendation will achieve their objectives and is in their best interests; and
make sure you have explained and they understand why:
(i) you selected these options;
(ii) other options have not been presented;
(iii) a particular option is recommended; and
(iv) if all options are with the same credit provider, why this is so.
After you've presented your recommendation, your client may decide some product features are more or less important. This may mean that you need to re-consider your recommendations.
It's important to challenge your client's needs and requirements
Sometimes a client may not want a particular product even though you believe it's the most appropriate for them. For example they:
want to use or exclude a particular lender regardless of competitiveness; or
want a feature that isn't suitable for them, like an interest-only loan or an expensive offset account.
In these situations, explain to your client why the product is detrimental or poor value and offer them an alternative. This helps them make an informed decision. If they still want a product that's not in their best interests, they can choose it and you can help them with their loan application, but make sure you document the discussion.
Providing credit assistance
After you've given the client your recommendations., you must continue to act in their best interests when helping them apply for their loan. Misrepresenting your client, even if this improves the chance of their loan being approved, will always be a breach of your best interests duty.
ASIC is consulting on their guidance for mortgage brokers' best interests duty until 20 March 2020. If you need help understanding your best interests obligations or want to make a submission to ASIC, please contact us. We'd be happy to help.
March 2020