Who you Gonna Call? Lawyers vs Compliance Consultants
Published on Jun 20, 2022 by Jessica Smith and Jaime Lumsden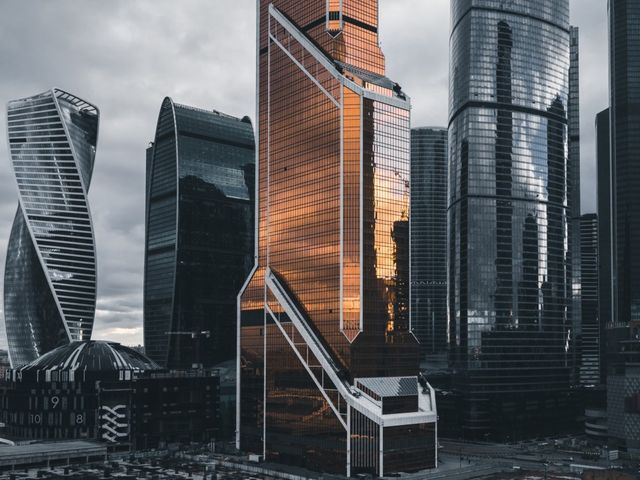 Rules and regulations can sometimes be gruelling and tricky to navigate.
As a financial services business operating in 2022, there are a myriad of rules and regulations you must navigate that impact significantly on your commercial activities.
We get it. The regulatory landscape for your business touches on every aspect of your operations, including how you interact with competitors, how you package and promote your products, and whether you need any licences to run your business.
Most businesses seek the assistance of a lawyer or compliance consultant when it comes to interpreting regulatory obligations. But what is the difference between the two and how do you know if you need a lawyer or a compliance consultant?
The role of a Lawyer
People seem to love to hate lawyers. Sad, but true. Of the two, the role of a lawyer is probably more established and easily defined. Lawyers are highly trained professionals who can guide clients through the potential pitfalls of the legal system. They understand the complexities and consequences of the law and provide clear and timely advice to assist their clients in understanding the relevant legal issues and to make informed choices.
Lawyers owe a number of duties to the court and their client, including the duty to act in the best interests of the client by maintaining client confidentiality and delivering legal services competently, diligently and promptly. Lawyers are subject to ongoing professional obligations and the oversight of each state and territory legal society.
Most importantly, advice received by a lawyer is privileged, meaning lawyers can advise on relevant obligations and help identify and address potential and actual breaches without this information being communicated to others and without ASIC being able to serve notices to require the production of the lawyer's advice.
The role of a compliance consultant
The role of a compliance consultant (who is not also a lawyer) is lesser known and often misunderstood.
Compliance describes the process of abiding by legal and regulatory requirements, industry standards, and community expectations. It involves more than interpreting the law, rather it focuses on the development of business practices that are consistent with the purpose of those laws.
Described as everything from lifeguards for businesses to the 'handbrakes of happiness' (and everything in between), experienced compliance consultants leverage their background and experience to help you put in place a framework for your organisation to enable it to be legally compliant and achieve its strategic goals. They can also assist with new product and services development, regulatory reporting, handling complaints, approving marketing material and liaising with regulators.
Which way to go?
There are clearly areas of potential overlap between the work of legal and compliance professionals, however, the two disciplines have different objectives and employ different methods.
When it comes to protecting your business, you don't want to take a chance on engaging an unknown quantity. Sure, resourcing can form part of this decision and compliance consultants often offer a different price point to some lawyers.
In some instances, it is more advantageous to utilise a compliance consultant instead of a lawyer, especially if the consultant has significant industry experience. For example, when preparing and implementing policies and procedures or delivering training, it is far more effective to have someone involved who is familiar with the organisation's operational environment – this often comes in the form of an industry focused compliance consultant.
However, when it comes to legal work as defined in relevant jurisdictional regulatory instruments, a lawyer should be engaged.
We like to think that us lawyers are an evolved bunch. No longer do lawyers only provide opinions on the application of the law, regardless of practicality or the client's financial or operational complexity or constraints. As lawyers, we recognise that clients do not want pages and pages of beautifully written prose peppered with phrases such as "it's a commercial decision for you" or "reasonable minds could disagree".
We understand clients need lawyers who:
understand and know when to apply the spirit of the law as well as its technicalities;
understand their business and what the operational imperatives and contracts are;
provide jargon free conclusive advice; and
propose solutions.

So, when is a lawyer invaluable?
Let's look at breaches of your Australian Financial Services or Credit Licence. Both lawyers and compliance consultants will be able to identify, in most cases, breaches of a best interests duty, for example, but lawyers bring a more nuanced view for those grey areas where you want advice as to whether an actual breach has occurred, who to notify and when and what the most effective remediation process will be. Similarly, if you are in trouble with ASIC or attract unwanted attention from a Regulatory, there is value in engaging a lawyer.
If you need a detailed review done on your compliance with the Financial Services, National Credit Protection regime or Anti-Money Laundering and Counter-Terrorism obligations, it can carry more weight if it's performed by a lawyer, and don't forget this little chestnut – the work will be privileged.
Whoever you consult, make sure they have the expertise and background to best advise you in your area of need.
The Fold Legal is in a unique position of having both a legal and a compliance arm, with additional compliance services being built out and offered by our holding company, Halo Group Holdings. As a result, we can provide access to both legal and compliance consultants, as the need arises.
For more information, please contact Jessica Smith and Jaime Lumsden.
June 2022