RETAIN STAFF AND INCREASE BUSINESS WITH NON-CASH INCENTIVES.
Published on May 05, 2020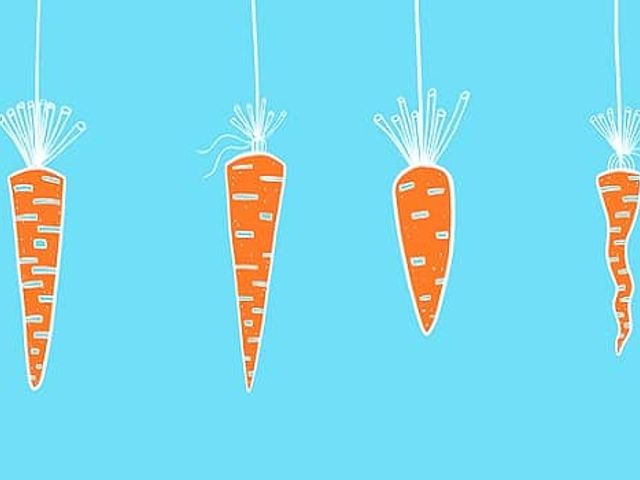 The COVID-19 pandemic is testing us all but innovation is thriving. Increase revenue, retain cash and keep staff and referral partners motivated by being innovative with non-cash incentives. If done right your business will be ready to ramp up quickly when the economy takes off again …whenever that is.

WHAT NON-CASH INCENTIVES CAN YOU USE?
There are many ways you can retain and incentivise staff and referral partners that don't require immediate cash payments – you're only limited by your imagination. These can include:
Shadow Equity or Phantom Plan
Usually a medium to long term play, shadow equity works well in established businesses that want to keep key personnel or lock-in referral partners who contribute substantial revenue or growth.
This involves:
The employee or referral partner agreeing to receive an amount in the future when a specific event happens.
The amount is linked to equity but they don't actually hold any equity. For example, it may be equivalent to an agreed percentage of equity but no equity is transferred, issued or diluted.
The future event could be anything, such as a business sale.
When the future event happens, the employee or referral partner receives the agreed amount as a reward for helping the business achieve the milestone or for enhancing the value of the business.
The business retains an engaged and motivated employee or referral partner and the individual shares in the upside of the business.
This model works best for organisations working through COVID-19 who want to reward individuals in the future in more of an ongoing way. We've seen this approach work well in the start-up space to facilitate initial traction and to accelerate growth and maintain ongoing momentum with channel partners.
This involves:
An incentive that is cash, equity or a combination of both.
The incentive could be structured:
(i)   As an annual reward that is payable upon achieving specific targets each year such as client retention or revenue.
(ii)   To be fluid in terms of time, but payable upon reaching predetermined targets.
(ii)  With a ratchetted or stepped system where the reward directly correlates to the level of achievement of targets.
Non-cash rewards could be shares or options that can be structured in many ways including:
(i)   Loan-funded equity.
(ii)   Bonus equity.
(iii)   Options with initial consideration and an exercise price.
Equity plans can have significant tax consequences, so preliminary tax and accounting advice is recommended.
DON'T GET TRIPPED UP
Setting a non-cash incentive that works for both you and the participating individual can be tricky. Whilst the commercial agreement between the parties usually comes down to open and frank commercial discussions around what works best for each, there are a myriad of issues, laws and other obligations to consider, and everything needs to be documented properly before commencement.
Points to consider include:
Disclosure requirements: These must still be observed including:
(i)   If your incentive is equity, disclosure (such as via a prospectus) is required unless there's an exemption.
(ii)  Considering any on-sale activity.
(iii) Maintaining a watching brief of equity issued without disclosure or where exemptions have been relied upon.
Pre-existing contractual obligations: Pitfalls and traps include:
(i)    Pre-emptive rights under pre-existing agreements or equity issuances.
(ii)  The requirement to be joined to an existing equity holder or shareholder agreement.
Entitlement and eligibility criteria: Make it clear what conditions must be satisfied, such as:
(i)   Continuance of engagement.
(ii)  Compliance with confidentiality requirements.
(iii)  Achievement of milestones or other hurdles that are usually linked to the financial performance of the business.
Nominees: If you want to allow someone else to benefit from the incentive consider: 
(i)   Whether the person you're incentivising can nominate another party to be the equity holder. For example, a referral partner may want to nominate a director rather than themselves.  
(ii)   The risks of having a nominee. For example, if a director is a nominee and they leave the referral partner, then the partner will no longer be motivated to keep performing, unless appropriate provision for compulsory transfer back of equity is included in the documentation.  
Termination: Outline what happens when the employee leaves the company or the commercial agreement with the referral partner ends, by considering:
(i)   What happens to any benefits applied upfront (such as sign-on equity).
(ii) Whether it's appropriate to include clawback rights if the arrangement is terminated within a specific period after the reward is paid.
Regulatory issues: Non-cash incentives paid to employees must be checked carefully to make sure they comply with regulatory requirements, for example:
(i)   Conflicted remuneration laws may affect the nature and type of arrangements that can be offered by financial advisory businesses.
(ii)   The arrangement needs to be structured correctly from the outset to ensure it forms part of a balanced scorecard approach.
Documentation: Arguably the biggest downside to non-cash incentives is the documentation and administration required. It needs to be:
(i)   Balanced.
(ii)   Legally enforceable and practical.
(iii)   Clear and concise.
This list is not exhaustive but includes some common non-cash incentives structures and issues we see and advise our clients on. If you want to incentivise and retain employees and referral partners, we can help structure and document your arrangement in an efficient, simple and compliant way. Get in touch, we'd be happy to help.
Charmian Holmes and Nicholas Pavouris
May 2020