ISSUING MCI SECURITIES: PRACTICAL LEARNINGS 12 MONTHS ON.
Published on Sep 04, 2020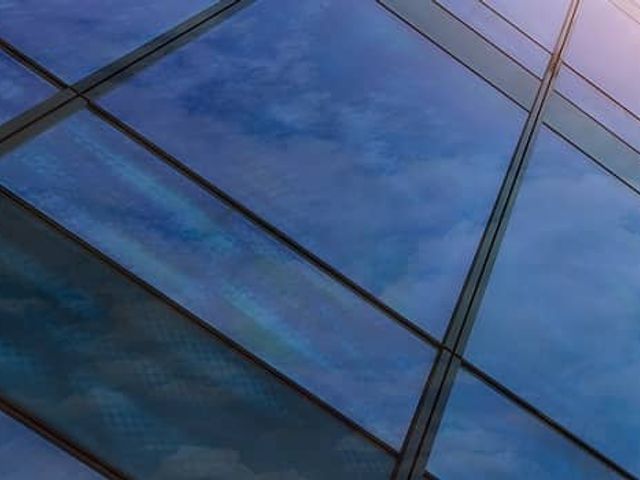 Last year innovative and landmark reforms were introduced that gave companies limited by guarantee the ability to raise capital by issuing mutual capital instruments ( MCIs) without risking their status as a mutual. You can see our earlier blog on the legislative changes here. Now 12 months on, we share our top 3 tips for any mutual looking to streamline the process.
Tip 1: Make sure your constitution is ready
Before you can offer and issue an MCI, your constitution must specifically empower the board with flexibility to issue MCIs and facilitate their issue in multiple classes.
Key touch points to cover in your constitution include:
Giving the board power to issue and allot MCIs;
Allowing the board the flexibility to determine and approve the class rights of MCIs. At the same time, you should ensure that the proposed MCIs meet the requirements of the Corporations Act, such as to be issued as fully paid;
Allowing the mutual to accept subscriptions for money for MCIs;
Facilitating payment of dividends to MCIs;
Addressing membership of the MCI holder in the mutual;
Governance points like board composition rights; and
Setting out the terms of issue of the MCIs (Class Rights), including voting and redemption rights and the transfer of MCIs.
If your mutual has already been formed, you will need to change your constitution to include these points.
If you're forming or planning a new mutual, you should prepare your constitution so that it facilitates the issue of MCIs from day 1. Even if you're not planning to issue MCIs, we recommend your constitution is ready to maximise your options and reduce future delays and expense.
Tip 2 – Bed down class rights
It's important to recognise at the outset that MCI holders are unlikely to be members of the mutual and your class rights should reflect this.
A mutual provides significant financial benefits for members. It offers them the ability to share risk and is designed to promote the interests of the members by protecting their assets and people.
MCI holders shouldn't expect significant returns on their investment. This is because their investment is primarily made to support the wider interests of the community formed by the members. Their capital provides a sustainable model to offer discretionary protection to members.
The class rights should reflect the context of the mutual. It should also reflect that MCIs offered by mutuals are very different from other forms of capital used by other types of companies to raise funds.
There are 4 key types of class rights that you should consider.
1.   Voting rights  
Mutuals do not have to give MCI holders the right to vote at members' meetings or sit on the board. It's up to the mutual to determine this in light of the rights of its members and its commercial objectives.
Importantly, if a class of MCI does give its holder the right to vote, the investor will only have one vote for that class of MCI regardless of the number of MCIs they hold in that class.
2.   Dividend rights
The ability to offer and issue MCIs was introduced to accelerate mutual growth and market share. While mutuals can issue MCIs with dividend rights, MCI investors shouldn't expect significant returns on their investment. If they do, then MCIs probably aren't the right investment for them.
That being said, we recommend that the constitution and class rights support payments of dividends to MCI holders so that you have flexibility moving forward. These rights need to be compliant with the Corporations Act requirements around dealing with surplus assets and profits and any dividend that is paid being non-cumulative. The point is to maximise flexibility and options for the mutual.
3.   Redemption
The class rights should also set out whether the MCIs in a particular class should be redeemable and what the terms of redemption would be. Redemption terms could include:
Time: Can they be redeemed at any time or after a set time?
Who: Who has the ability to redeem the MCIs? Are they redeemable only by the company in its absolute discretion or can the MCI holder redeem them as well?
Price: What price should be paid to the MCI holder on redemption? Will this be the original subscription amount or something else?
How: What is the process for redemption? Does the mutual need to give the MCI holder a redemption notice?
4.   Transfer
Your constitution should also contemplate whether MCIs can be transferred to others. If you want to restrict the transfer of MCIs, the specifics of this should be covered off in the class rights. For example, is board approval required? Can you transfer to a related party or within the same corporate group? Are any dealings, such as encumbrances over the MCIs, restricted?
Tip 3 – Streamline your offer and documentation
To have a streamlined process, you need to sort out your constitution and class rights before you set your offer and documentation.
The offer of MCIs is an offer of securities so there are minimum disclosure requirements that you must follow, just like other forms of capital raising. But MCIs are also their own beast that have their own individual disclosure requirements.
When disclosing your MCI offer you should clearly articulate:
The investment proposition: Investment in MCIs is not about returns. It's about providing discretionary insurance protection for its members. Where they have discretion, the board will give priority to providing protection to members. Any return on investment for MCI holders will be secondary to the interests of members whose claims are being considered. This should be clearly stated so that investors are not misled about potential returns.
The risks specific to mutuals: These include significant claims by members which will impact the mutual's ability to fund future claims and pay distributions. Other risks may include the loss of members which will mean the amount of contributions that may be pooled to pay claims and fund the purchase of insurance and reinsurance programs will reduce. Market risks may include the availability and appetite of local and global insurers and reinsurers to support the mutual with insurance and reinsurance programs. Other risks include the detrimental impact of external extenuating circumstances such as the current global pandemic and regulatory and compliance risks.
Class Rights: These are the rights attached to the class of MCIs being offered. These include those noted above on voting, restrictions on transfer and redemption.
This list is not exhaustive and will depend on your mutual and business proposition. We can help support your mutual and MCI offering by identifying the material aspects and preparing the legal documents to wrap around your commercial requirements. Please get in touch, we would love to help.
Charmian Holmes and Nicholas Pavouris
September 2020