SENIOR ASSOCIATE, GLENJON ALIGIANNIS FEATURES IN LAWYERS WEEKLY PODCAST
Published on Jun 03, 2022 by Glenjon Aligiannis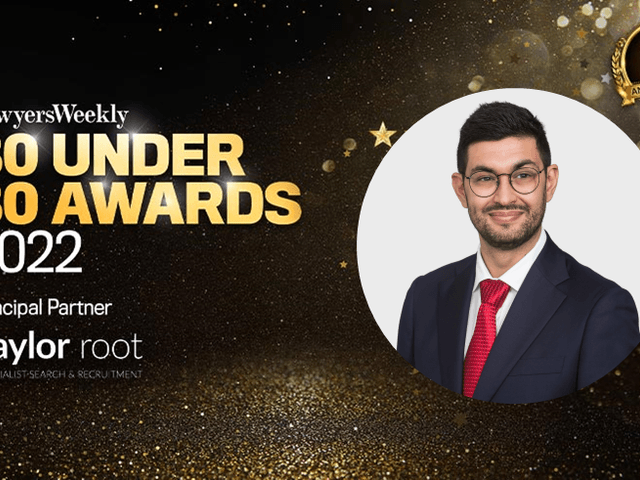 The Fold's Glenjon Aligiannis has featured in Lawyers Weekly's special episode of their podcast 'The Lawyers Weekly Show' produced in partnership with 30 Under 30 principal partner Taylor Root.
In this episode, Lawyers Weekly Editor Jerome Doraisamy and Taylor Root's Hayden Gordine spoke with two of the finalists for the Financial Services category in the 30 under 30 Awards.
Glenjon Aligiannis spoke about his career working in financial services, the challenges faced in the past 12 months, how he has overcome these, how WFH arrangements have shifted the nature of financial services work and his advice to junior lawyers trying to establish their practice in financial services.
Click here to listen to the podcast.