FINANCIAL SERVICES AND CREDIT PANEL - WITH GREAT POWER COMES GREAT RESPONSIBILITY
Published on Mar 21, 2022 by Jessica Smith and Simon Carrodus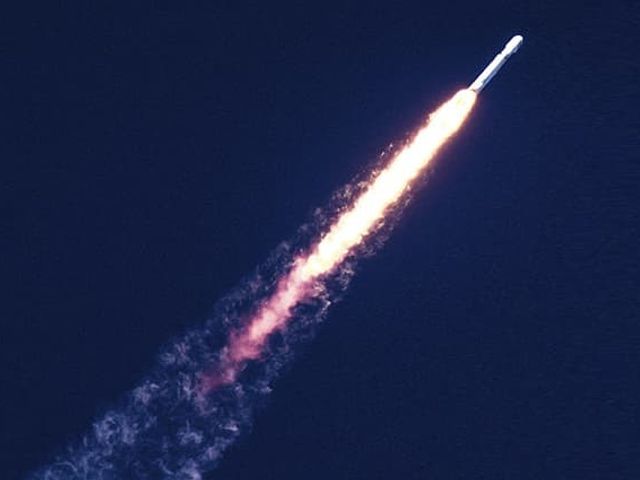 ASIC has released a consultation paper on what matters should be heard by the Financial Services and Credit Panel and how it will assess an adviser as a fit and proper person.
A new Sherriff in town...
Last year, the government passed legislation to give the Financial Services and Credit Panel (FSCP) its own legislative functions and powers to address a range of misconduct by financial advisers.
The powers of the FSCP include the power to direct financial advisers to undertake specified training, counselling or supervision and to report certain matters to ASIC.
The FSCP may also:
suspend or cancel a financial adviser's registration;
issue infringement notices;
recommend ASIC commence civil penalty proceedings; and
enter into enforceable undertakings with financial advisers.
ASIC has now released consultation paper 359 (CP 359) setting out changes to the FSCP and associated Regulatory Guide 263.
ASIC is seeking feedback on its proposed approach in deciding when to convene the FSCP including:
determining whether loss or damage to a client or benefit to an adviser is material; and
assessing a financial adviser's fitness and propriety.
To convene or not to convene…
Ordinarily, if ASIC has not already exercised its banning and disciplinary powers, it has broad discretion to convene the FSCP to consider misconduct by financial advisers.
ASIC must convene the FSCP in the following circumstances:
when an adviser is convicted of fraud;
if ASIC believes they are not a fit and proper person;
they have contravened the education and training requirements of the Corporations Act; or
have contravened a financial services law and that contravention is serious.
A contravention is 'serious' if it:
has resulted, or is likely to result, in material loss or damage to a client of the financial adviser;
has resulted, or is likely to result, in a material benefit to the financial adviser; or
involves dishonesty.
CP 359, however, proposes the FSCP also be able to meet to address issues that would provide a regulatory benefit to investors and consumers without any convening circumstances being present.
"We consider that targeting misconduct that is widespread or part of a growing trend and matters that, if considered by a sitting panel, will send an effective and deterrent message to industry, is likely to result in regulatory benefit."
In theory, this sounds great. Financial adviser misconduct will be assessed and sanctioned by peers, which the Federal Government believes will drive further improvements within the industry. The thing is, out of the 31 members of the FSCP who were appointed last week, only about 25% of these members are qualified financial advisers.
With only 2 panel members required for each case, theoretically, there should be enough financial advice specialists on the panel so that advice hearings will be attended by at least one qualified financial adviser. However, there is no guarantee that this will be possible.
It's unknown as to what percentages of cases are expected to cover financial advice and whether the number of financial advisers on the panel is sufficient. Importantly, the availability of panel members will be impacted by numerous factors both personal and professional, including the requirement to sit out hearings where a conflict of interest exists.
More than a synonym - When is a financial adviser fit and proper?
ASIC must convene a sitting panel where they reasonably believe that a financial adviser is not a fit and proper person to provide personal advice to retail clients in relation to relevant financial products.
In terms of assessing a financial adviser's fitness and propriety, ASIC intends to consider whether the financial adviser:
is competent to provide personal advice to retail clients on the relevant financial products they are authorised to provide personal advice on (based on their knowledge, skills and experience); and
has the attributes of good character, diligence, honesty, integrity and judgement.
This assessment of fitness and proprietary represents a departure from the prescriptive tests applied to both credit and AFS licensees and relies on rather vague and subjective notions of favourable personality attributes. In the absence of defined criteria or additional guidance, and in light of ASIC's existing resourcing problems, one might question whether the drafting is deliberately broad to allow ASIC to palm off 'pesky little adviser issues' to the FSCP more often.
IS ASIC still judge, jury and executioner?
In most circumstances, yes. When it wants to be, that is.
ASIC's proposed changes to Regulatory Guide 263 effectively widen the circumstances in which ASIC must convene a sitting panel. Whilst ASIC can still exercise their own banning powers, these powers may be delegated to the sitting panel where ASIC considers the matter is appropriate because of its significance, complexity or novelty.
What do you think? Whilst a financial adviser is unable to forum shop between ASIC and the FSCP, would you prefer to be heard by a panel of your 'peers'?
Submissions to ASIC are open until 28 March 2022. If you'd like assistance navigating these changes and what they mean for your business, please get in touch.
March 2022