DIGITAL POWER – EXPERTS INSIGHTS WITH GUY DICKINSON FROM BETACARBON
Published on Apr 14, 2022 by Jaime Lumsden, Michele Levine and Nicholas Pavouris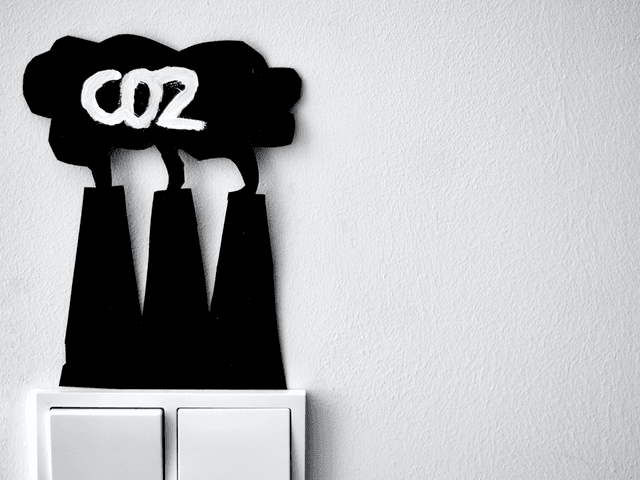 We sat down with Guy Dickinson, co-founder of BetaCarbon to learn more about how BetaCarbon is changing the carbon market in Australia.
WHAT IS BETACARBON?
BetaCarbon was established in 2021 to provide everyone in Australia with the opportunity to respond to their call to action on greenhouse gas outputs. It does this by providing businesses and consumers a new choice in how they manage their carbon liability.
WHY DID YOU START BETACARBON?
The Australian carbon market is extremely inaccessible. To access the market, you need to open a registry account with the Clean Energy Regulator. This is a long, arduous and expensive process. Currently, there are less than 60 traders in the Australian carbon market. Greater access means more demand, more demand means more green projects.
BetaCarbon's mission is to democratise the carbon market and open it to businesses of all sizes and everyday consumers.
By involving everyday Australians and businesses in the carbon market, more environmental projects are created, generating more carbon credits. It's a virtuous circle which connects farmers with carbon credits and carbon markets with consumers via BetaCarbon. Adopting this model, everyone's a winner. Everyone earns value. Starting with the planet. We call this the BetaCarbon Butterfly Effect – a series of small changes collectively produce wholesale changes. We are jump starting Australia's efforts to produce more green energy and capture carbon, which is key to working towards net zero.
HOW DOES BETACARBON PROVIDE CONSUMERS WITH ACCESS TO CARBON CREDITS?
To provide anyone and everyone with access to the carbon market, BetaCarbon has designed a cryptocurrency token called the BetaCarbon token (BCAU). BetaCarbon issues 1,000 BCAU for every Australian carbon credit unit it holds in an account with the Clean Energy Regulator. The beauty of the BCAU is it enables customers to get investment exposure to carbon credits without needing to hold an account with the Clean Energy Regulator. The price of the BCAU will vary based on supply and demand for the token. The BCAU does not entitle the tokenholder to any carbon credit (or fraction of a carbon credit), but because BetaCarbon must hold caron credits to issue BCAUs, it influences the market. Customers can purchase a BCAU, which in turns drives demand for carbon credits and consequently green projects. It can also be held for investment purposes like many other cryptocurrencies.
WHAT ROLE DOES CRYPTO PLAY IN BETACARBON?
BetaCarbon uses the BCAU to provide consumers non-traditional investment opportunities relating to carbon credits, which would ordinarily require an account with the Clean Energy Regulator, via cryptocurrency rails .While cryptocurrency is core to BetaCarbon's offering, we view the BCAU as more of a digital asset.
The BCAU is built on the Ethereum blockchain using smart contracts and can presently be traded on UniSwap (which is a decentralised cryptocurrency exchange) and can be purchased directly from us for OTC transactions over $10,000.
WHAT ARE THE BENEFITS OF THE TOKEN?
Given that we are purchasing carbon credits, we are taking carbon out of circulation, meaning we are forcing the creation of new carbon offsetting projects for new carbon credits to be generated. Everyday consumers are driving this simply by purchasing our token.
When someone owns a carbon credit, for example, let's say it's a big polluter who owns a carbon credit, they use that carbon credit to offset themselves. Now, if the tokenholder owns the BetaCarbon token, we've taken that right to pollute out of the general market of the polluters, which means we've actually stopped that ton of pollution being re-released into the environment. We think this is pretty important when you consider that a lot of the offset schemes will plant a tree today that actually won't start taking any carbon out of the environment for up to five years. So we think it's a much better output for the environment to take that potential ton of carbon pollution out of the market today and force the creation of new carbon credits to meet demand.
WHAT CAN A CUSTOMER DO WITH A BCAU?
The BetaCarbon token is a way to participate in the new energy movement. When a customer purchases a BCAU, they enter into a tokenholder agreement with us. That agreement requires us to hold sufficient Australian carbon credit units for all BCAUs minted.
We hold the Australian carbon credit unit in our account on the National Register of Emissions Units. Each Australian carbon credit represents 1 tonne of carbon dioxide equivalent (tCO2-e) stored or avoided by a project certified by the Clean Energy Regulator.
We are exploring different ways for tokenholders to access the benefit of the tCO2-e represented by the Australian carbon credit unit. Watch this space – we are looking to launch some new products and features later this year! One of them is the retirement token.
Customers can also hold on to the BCAU like any other crypto asset. Customers may retain BCAU because they anticipate the price for the token will increase over time as demand for the token and access to carbon credits increases. Customers may purchase BCAU today and hold it to access in the future. We have seen a stark jump in the price of carbon credits – the price has increased 150% in the last 5 months. We have created a mechanism where customers can buy carbon at today's price and access it in the future when prices may be higher.
CRYPTO IS COMPLEX AND NEW. HOW DID YOU NAVIGATE THIS?
Putting crypto to the side, what we are doing at BetaCarbon is an Australian first, so trying to create and launch a product that has never existed before has its own level of complexity – our product straddled both energy, financial services and tax regulation. Adding cryptocurrency into the mix meant a whole lot of new learning for me and my co-founders. We took a back-to-basics approach, learning the ins and outs of digital currency and surrounding ourselves with the people that had the technical knowledge to execute. We found it much easier to hire motivated experts to join our team, as Betacarbon is a purpose driven company and these experts genuinely believe in BetaCarbon's mission.
WHAT EXPERTS DID YOU ACCESS AND WHEN?
The Betacarbon team has deep background in commodity trading and markets and understand the operation of carbon markets in Australia and abroad. However, in designing our BCAU, we drew heavily on regulatory and energy consultants, technology and cryptocurrency experts as well as lawyers who understood the intersection between cryptocurrency, financial services, tax and energy. There are very few experts that can do everything – you need to surround yourself with the best in each field and make sure everyone is on the same page. We engaged the experts at concept phase and throughout to ensure that the token was fit for purpose and complied with all the regulatory requirements.
THERE IS A LOT OF CRITICISM GENERALLY ABOUT ENERGY CONSUMPTION IN THE CRYPTO INDUSTRY. HOW DID YOU BALANCE THIS WITH YOUR CORPORATE PURPOSE? WHAT MEASURES DID YOU PUT IN PLACE TO MANAGE YOUR CARBON FOOTPRINT?
Our very purpose is to allow mass participation in carbon capture, carbon reduction and avoidance. We have taken steps to ensure that our internal policies don't differ from our purpose. We acknowledge that today we are climate positive and have offset our carbon liability by using carbon credits. Like many small businesses, we are willing and trying to make a difference for the planet and have taken the Climate Pledge to be carbon negative.
We have a three-step process for achieving carbon neutrality:
Measure Emissions - Use calculation tools to measure
Reduce - Identify the areas for reductions in carbon output
Offset - Use the BetaCarbon product to purchase and offset emissions
HOW DO YOU SEE THE GROWTH OF THE NEW ENERGY SECTOR IN AUSTRALIA AND WHAT WOULD YOU LIKE TO SEE IN THE NEXT 12 MONTHS?
New energy is the only future in Australia, and with each passing year we see major new developments in the industry. It is fantastic to see great innovation and initiative in the space, particularly the rapid technological development over the past 12 months. Over the next 12 months, we would really like to see some rapid developments in both clean energy storage and transportation as this will really pave the way forward in the industry.
WHAT FUTURE PLANS DO YOU HAVE FOR BETACARBON?
We are still in our early stages, so we have plenty of future plans. One of our most immediate plans is to launch our own exchange in the near future which will allow customers to set-up an account, use our cryptocurrency wallets and purchase our token. We are also planning the launch and release of our retirement options, which will allow wholesale investors to convert 1000 BCAU for 1 retirement token, allowing us to retire the carbon credit on their behalf and pass on a certificate of retirement that they can use for tax purposes.